I've used Fearless Eye for my visualization and measurement needs for the last 27 years. They always deliver the best product.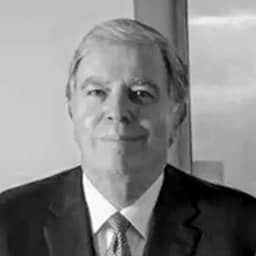 I was referred to Fearless Eye several years ago and now every time we need animation—they are our first call. The animation capability is first rate and when you add their expertise in reconstruction the outcome provides a winning presentation. It is wise to bring them in early as their experience and insights can prove valuable to the actual development of your case.
I need jurors to be able to understand visually the root cause of a crash.  Fearless Eye's scene modeling and visualization work is essential to assisting jurors in understanding exactly that.  Fearless Eye's ability to accurately capture, develop, and computer 3D model a scene is critical in today's modern courtroom where jurors and litigants are working toward full truth and justice.  I appreciate Brad and Amber's neutral, unbiased, and fact-based approach, along with their willingness and capability to testify before a jury to substantiate their efforts.
Fearless Eye is at the cutting edge of technology for animations and visualizations. We have been using Fearless Eye for over 15 years to provide a wide range of services for a variety of railroad-related cases. We are consistently impressed by their capabilities.
I have used Fearless Eye in cases all over the country for over 25 years for a wide variety of visualization needs in cases ranging from grade crossing collisions and car wrecks to waterslides and beyond. Their ability to capture and demonstratively show information crucial to my cases is better and more economical than any other company I have come across.
Fearless Eye's 3D data collection and modeling and video forensic capabilities have become an integral part of my reconstruction workflow. As far as I'm concerned, they're the best in the business.
Brad and his team are my go-to when clients are looking for photorealistic modeling. We work well together translating my opinions into demonstrative evidence to assist the jury in understanding the concepts associated with my cases.
Smokey Culver
Expert Witness
As an expert witness in railroad litigation, I have worked with Brad Mathison and his team for several years. I have always been impressed with the detail and skill that they exhibit in their presentations.
Bill Hughes
Expert Witness
After working with Fearless Eye on several cases, I am impressed with you and your staff's knowledge and professionalism.  The product you produce is second to none and demonstrates your ability to listen and understand what your client needs. Your cooperation and friendliness always makes working with you a pleasure. I don't hesitate to recommend Fearless Eye to others.
Working with Fearless Eye as a railroad operations expert, I have found their illustration and animation presentations bring the evidence in each case to life and provide tremendous value in helping the jury to understand the evidence. Brad, Amber, and the whole team are exceptional to work with.
Al Blackwell
Expert Witness
As a railroad safety consultant/expert witness it has been a pleasure and a privilege to work with Fearless Eye over the last 20 years. They have always been easy to work with and respond quickly to all requested modifications. Without a doubt, the illustrations and animation presentations they put together are a contributing factor in a jury's ability to understand the evidence and add tremendous value to assisting a jury during their deliberations.
Colon Fulk
Expert Witness
It has been an absolute pleasure working with you during my tenure as a railroad operations consultant/expert witness. Your knowledge, experience and creativity continue to amaze me. Coupled with your exceptional ability to create a teamwork environment has proven over and over to be effective. Thank you to your entire group with special thanks to Brad and Amber with whom I have worked more closely.